3 Chutney Recipes for Winter Season 2020
Winter season can be challenging for our body due to lack of sunlight, Low energy level and slow metabolism. It's also the time to change your diet. You can add these few chutneys that can be healthy and tasty and have ingredients that are perfect for cold weather.
Dry Black Sesame Chutney:
This chutney is perfect to have with bajra roti, a rice and curd. Black sesame seeds are rich in iron, calcium and magnesium. It's good for people with hypertension. People with kidney stone or liver should avoid this chutney.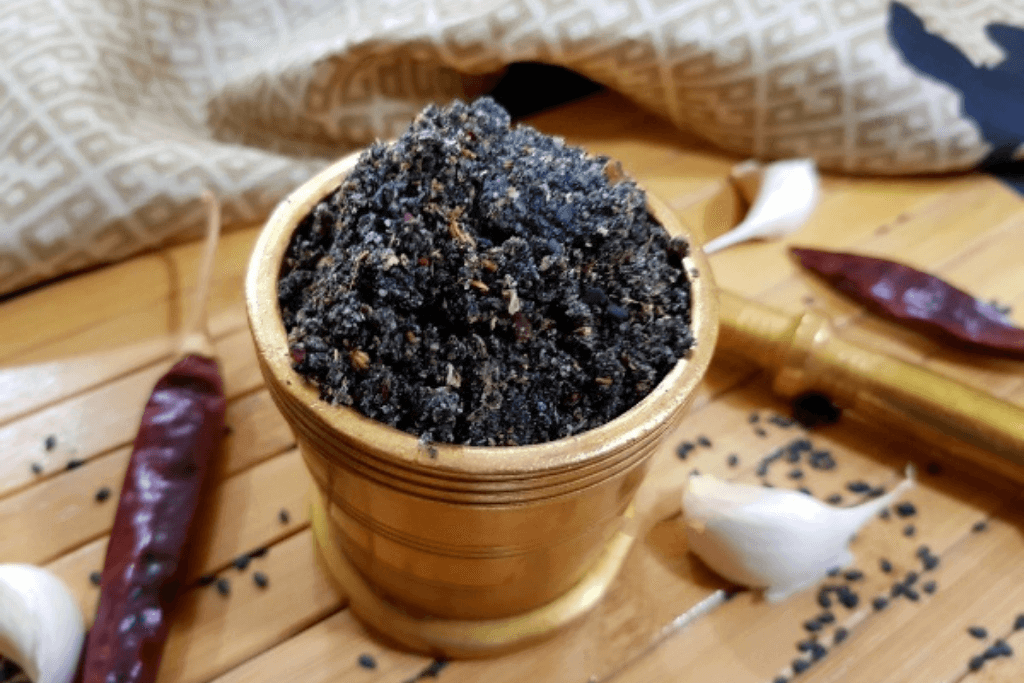 Ingredients
Black Sesame Seeds 1 cup
Desiccated Coconut 2 tbsp.
Red chilli powder 1 tbsp.
Salt 1 tsp.
Cumin seeds 1 tbsp.
Coriander seeds 1 tbsp.
Garlic 3 cloves
Procedure:
Take black sesame seeds, cumin seeds, coriander seeds and desiccated coconut and dry roast them. Grind all the above ingredients along with, red chilli powder, salt and garlic into a fine powder. Store it in an airtight container. Enjoy!
Ginger Date Chutney:
This lip-smacking and mouth-watering chutney can be used as accompaniment with evening snacks or with main meal. Great for sore throat and for good digestion.
Ingredients
Dates de-seeded. 1 Cup
Freshly grated ginger 3 tbsp.
Lemon Juice 1 no's
Salt (optional) 1 tsp.
Procedure:
Grind dates, 2Tbsp ginger (washed and peeled) and salt into paste.
Mix the lemon juice.
The chutney should be tangy and have a hit of spice from ginger.
Put it in an airtight container and refrigerate.
Tomato and Sweet potato Chutney:
This is delicious south Indian spiced chutney made with sweet potatoes. A vegan chutney recipe.
Ingredients
Sweet potatoes 200 grams
Salt (rock salt ) 2 tsp.
Panch phoron* 1 tsp.
Tomatoes 500 grams
Jaggery As per taste
Grated ginger 1 tsp.
Mustard/olive oil 3 tbsp.
Turmeric powder 1 tsp.
*It includes mix of five spices (fenugreek seed, Nigella seed, cumin seed, black mustard seed, and fennel seed)
Procedure:
Add oil into pan and then add panchphoron spice, ginger. After spluttering of spices add diced potatoes into it.
Thereafter stir the potatoes for 1 minute and add tomatoes, turmeric and salt. Stir this mixture in low flame for 2 minutes.
Put 1 cup of normal water and cover it. Check the potatoes, if they are boiled then add jaggery. Thereafter reduce the amount and make the chutney thick. Simmer the heat and add 1 teaspoon of mustard paste. Now your chutney is ready to eat with hot khichdi or aloo paratha.